Agneta Pleijel (Sweden)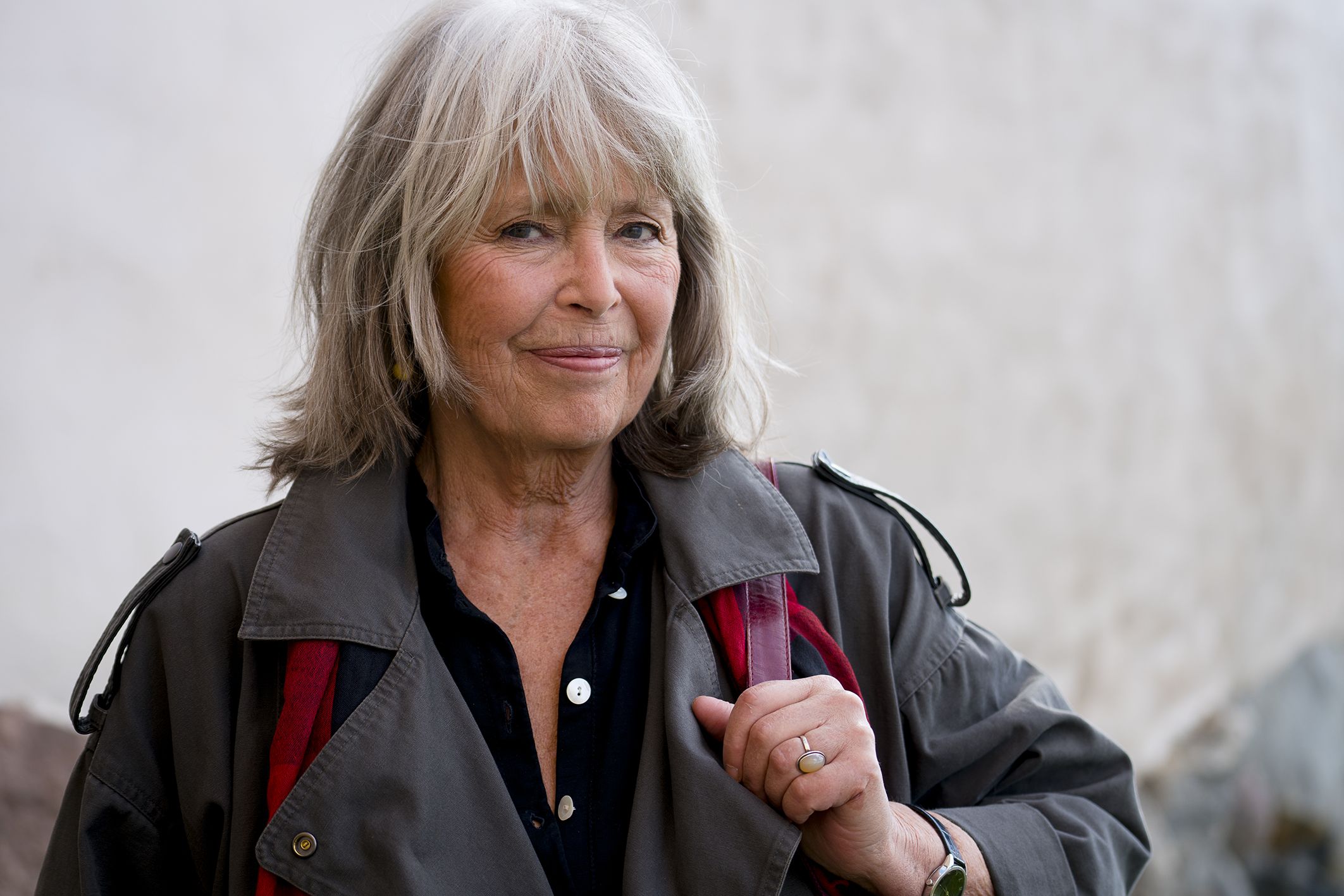 Agneta Pleijel (born 1940 in Stockholm) is one of the most prominent living writers in the Swedish language. She writes in many different genres: the novel, the drama, the poetry, the literary criticism and the cultural journalism. She made her debut as a playwright in 1970 and her first collection of poems was published in 1981. Relatively late, she wrote her first novel "Vindspejare", which in 1987 became her major breakthrough as a writer.
Pleijel's latest novel, "Dubbelporträtt" from 2020, was published in 2021 in Estonian translation by Anu Saluäär. The novel focuses on a real event: the famous artist Oskar Kokoschka painted in 1969 a portrait of the even more well-known detective story writer Agatha Christie. The dialogue and the novel's depiction of the six sittings, on the other hand, come from Pleijel's own imagination, although many of the images that emerge during the conversation are again historically substantiated. During the sessions in the novel, Kokoschka and Christie will, first with considerable difficulty, then with greater ease, have conversations that to a large extent discuss the relationship between life and art. Despite all the obvious differences, both appear as artists in heart and soul, both in their works and in their lives.
Treating real, historical events and people in a fictionalized form is not unusual in Pleijel's writing. This is repeated in several works, for example in the drama "Kollontaj" (1979) about the Soviet ambassador in Sweden and author Aleksandra Kollontaj and in Fungi (1993) about the naturalist Franz Wilhelm Junghuhn.
Closer to Pleijel's own family background are the novel debut "Vindspejare" (1987) and the novel trilogy "Drottningens chirurg" (2006), "Kungens komediant" (2007) and "Syster och bror" (2009), where the author has depicted human destinies through her own family tree from the 18th century onwards. In the collection of poems "Mostrarna och andra dikter" (2004) there are poems about close relatives in recent times. The two-part autobiography "Spådomen" (2015, in Estonian 2019) and "Doften av en man" (2018) then moved on directly to Pleijel's own life, even though this had clearly been evident in several previous works.
Love, the oppressed femininity and the exploration of masculinity are important motifs throughout the books, as in "Hundstjärnan" (1989) from a young girl's perspective and in the modern classic "En vinter i Stockholm" (1997, in Estonian 2000) from a middle-aged woman's point of view. The novel's main character has been subjected to several betrayals in her marriage and escapes into a relationship with an old acquaintance, a man from the Balkans, on a temporary work stay in Stockholm. This connection is also temporary, without any realistic hope of a future. It becomes clear how experiences during growing up strongly affect the woman even in the novel's present.
The author's global outlook was present long before "Dubbelporträtt". Pleijel, who spent parts of her childhood in the United States, has never limited her writing to Swedish environments only: One novel, Lord Nevermore" (2000) is set largely in Australia and two others in Java. From this island come even some of Pleijel's ancestors – from Java descended Pleijel's grandmother Carolien, who is portrayed in the story "Eld och luft: Minnen av mormor" (2009), where her grandfather and his brother (portrayed in Vindspejare) emigrated from Sweden in 1890s, and in Java the author's mother – pianist, translator and author Sonja Berg Pleijel was also born.
Agneta Pleijel has for a long time been active as a literary critic and debater and was head of culture at the newspaper Aftonbladet in the 1970s. The book "Litteratur för amatörer" (2012) collects articles and essays on mainly Swedish literature. Agneta Pleijel's writing has been awarded many prestigious literary prizes since the 1980s. This includes the Swedish Academy's Nordic Prize 2018.
When we asked Pleijel about game limits, she answered: 'Game limits are crossed when the opponent shouts: 'No!' or expresses dissatisfaction, but writing as a game has no limits (is limitless).'
Agneta Pleijel will meet readers on Thursday, the 12th of May at 4 p.m. in the hall of Tartu Public Library, the talk title is A Match with a Pen and a Brush. She converses with Esbjörn Nyström (Sweden). The talk focuses on Agneta Pleijel's novel Dubbelporträtt. En roman om Agatha Christie och oskar Kokoschka" (Varrak, 2021, translated into Estonian by Anu Saluäär). The talk is in Swedish, with synchronised translation into Estonian.