David Hartley (UK)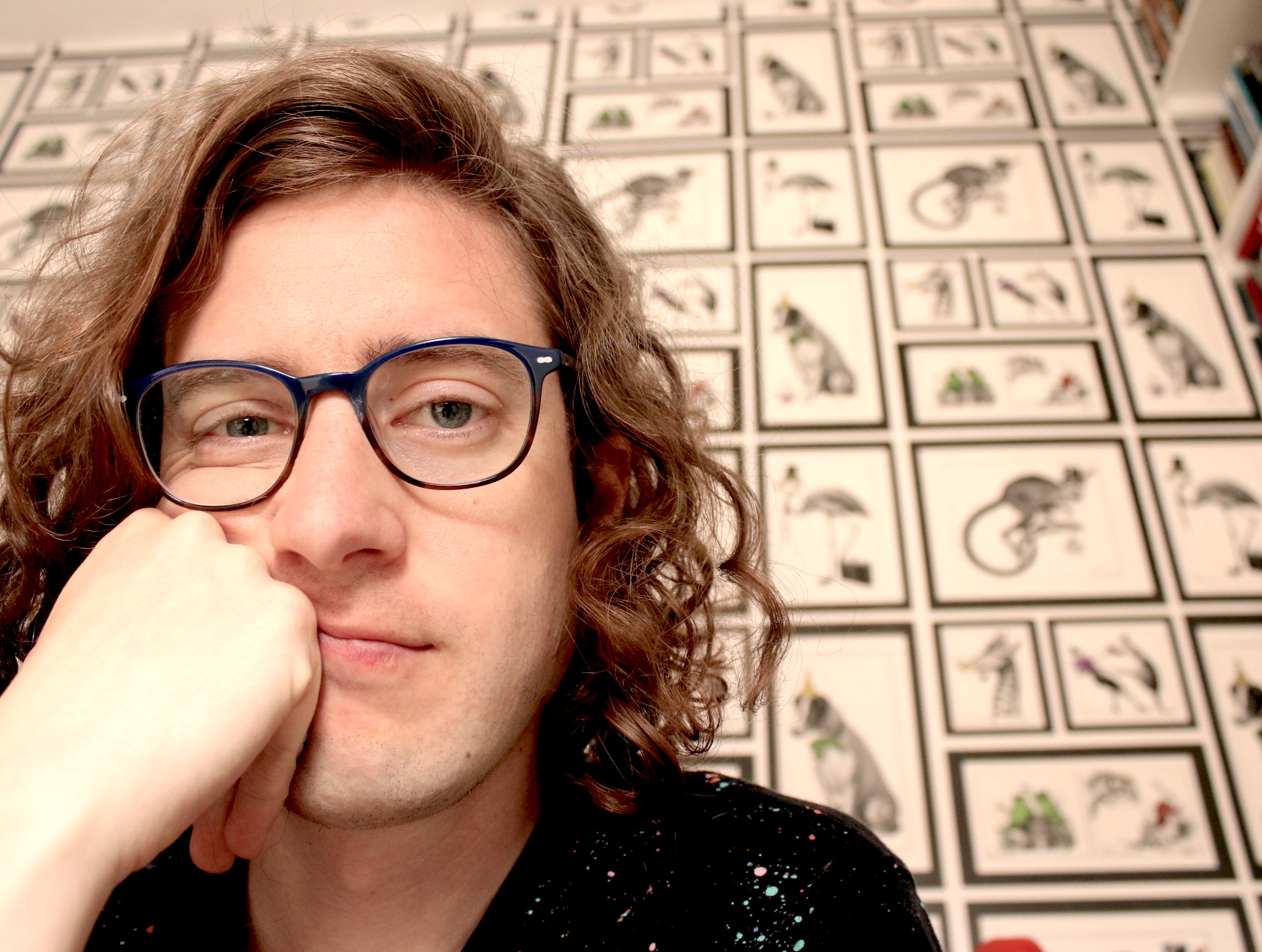 David Hartley is a writer of strange stories from Manchester, UK, and writer-in-residence with Tartu 2024 project Bring Your Own Utopia. He writes about ghosts, gods and invisible elephants, and his short story collection Fauna was shortlisted for the prestigious Edge Hill Prize.
He holds a PhD in creative Writing from The University of Manchester and is now the co-host of the Autism Through Cinema podcast. His fiction has appeared in Ambit Magazine, Black Static Magazine, and The Ghastling and it explores the boundaries of the real and the unreal. There are ghosts, gods, impossible birds, and invisible elephants. For his residency, he is exploring the edgelands of Tartu and Manchester, trying to write about portals and Memories.
Last night he dreamed of swimming pools, as he often does. The pool stretched into multiple rooms and the water shimmered beneath mood lighting. The depth was unfathomable, and sometimes the pools were full of people, and sometimes empty. When he left the pool in search of a friend, he had to pass through car parks, halls of residence, overgrown wasteland, and the backstage area of an old theatre. He could not find his friend. He was told the friend had gone to the pool. He could not find a way back to the pool. When he wakes, he dreams of a world with no frustration. He dreams of a time when the irritations of life can be set aside so that greater puzzles can be attended to. He dreams, perhaps impossibly, of a drowning of conventions so that we might swim more confidently among the wonderfully weird.
Wednesday, May 10th 12.00 in the hall of Tartu Literature House
Saturday, May 13th 19.10 at the Tartu Literary House Culture Club Salong