Nina Lykke (Norway)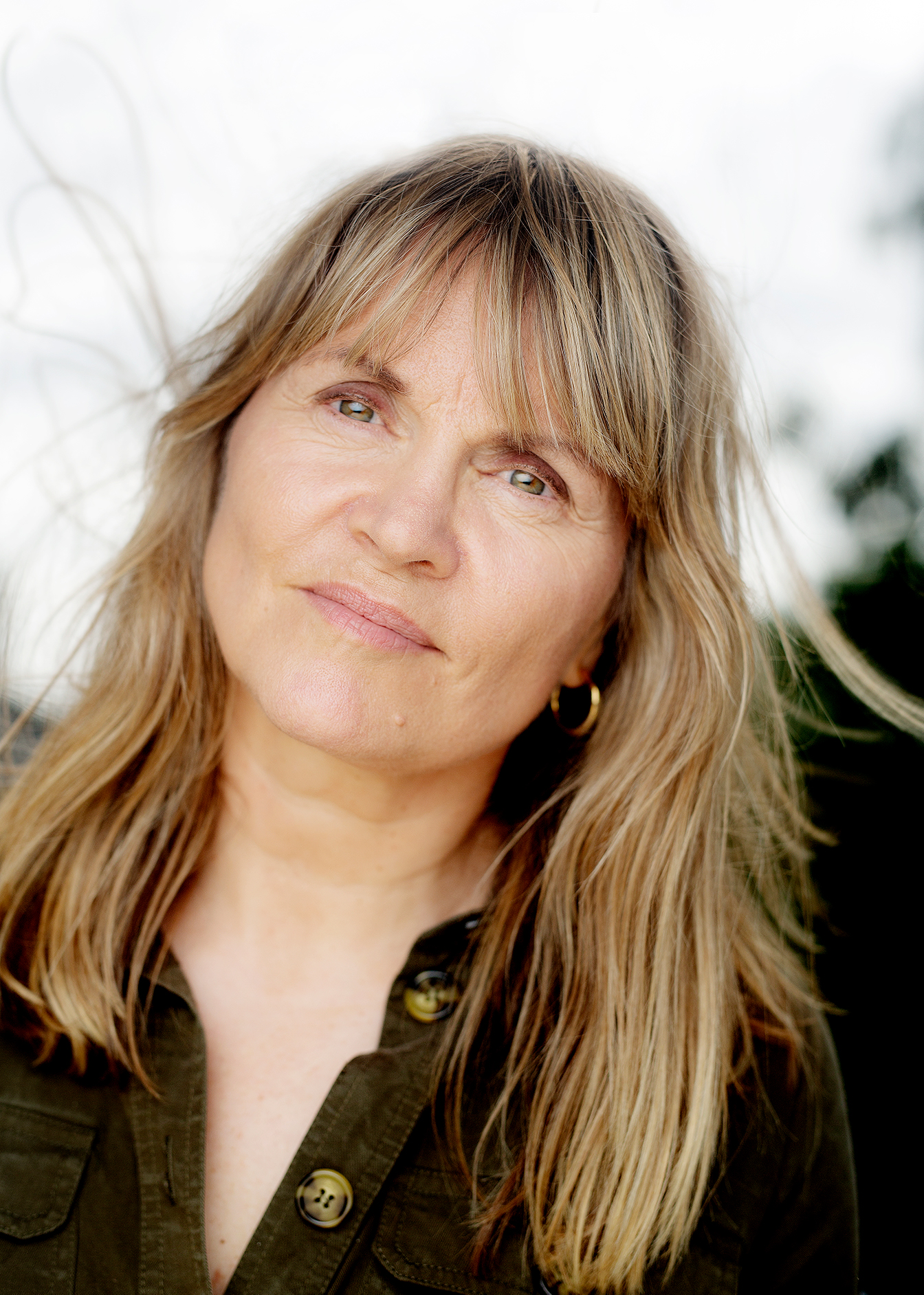 Nina Lykke (b 1965 in Trondheim) is a Norwegian writer. She grew up in Oslo, graduated from the  Copenhagen college of graphic art and has since 1989 worked in Oslo as a graphic designer. 
She has written three novels and a collection of stories; her novel Full spredning (2019) was translated into Estonian by Sigrid Tooming and was published in 2021.
Nina Lykke's writings are characterised by satire, mixed with humour and tragic themes. The protagonist of Full spredning Elin works and lives (!) in a small room of a G. P. medical centre, looking back at her marriage of about twenty years and its break up, talking at times to Tore, a plastic skeleton standing in the corner of her room. The book is charming with its wittiness  and sharp observations  about the work of a G. P. and modern life. Its main themes are faithfulness and faithlessness, breaking up of a marriage, the real and imaginary life of the middle class, growing old, medicine, dementia, and life in the social media. Full spredning  is Nina Lykke's fourth novel which won the Norwegian Brage literary award  in 2019 and was also staged at the Norwegian national theatre in 2021. 
To the question where do game limits/boundaries lie she replied:
'I see humour and comedy in almost everything. So for me, there really is no limit to «game» (which I in this case translate to humour/laughter) and playfulness.

My only objection, or limit, is when everything in a story – or book/film – is comical, because then the humour disappears. The basic tone has to be serious, so that the humour becomes sort of a byproduct.'
The talk with Nina Lykke will take place on Thursday, May 12th at 6 p.m. in the hall of Tartu Public Library and will be led by her translator Sigrid Tooming. The talk will be in Norwegian, with synchronised translation into Estonian.