Tartu international literary festival
Prima Vista from 8th to 13th May 2023
The theme of the festival is The Impossible Dream
Tartu international literary festival Prima Vista of takes place from 8th to 13th May 2023; the theme of the festival is The Impossible Dream. That choice of theme invites us to think among other things of the role of imagination and the ability to imagine and picture things seemingly behind the horizon of familiarity and feasibility, especially in our present time of crisis and conflict. Wishing for only the possible and the feasible, wanting only what is within reach already will not enrich our imagination and nothing new, nothing different will be born into the world. The genuine place of wishing, thinking of the impossible, imagining the impossible is literature.The impossible may appear here in uncountable and different forms – starting from a thorough glimpse of a better world and finishing with quaintness hidden in the smallest shape, refreshing the mind and enriching the spirit.
The patron of Prima Vista 2023 is Mehis Heinsaar and its partner town is Paide. The festival features poets, authors, critics and translators from all over Estonia as well as from other countries, the programme offers events for children, for the young, and the adults, partly in forms we are already familiar with, partly searching, experimenting and wishing for the impossible.
I HEARD A STRANGE CALL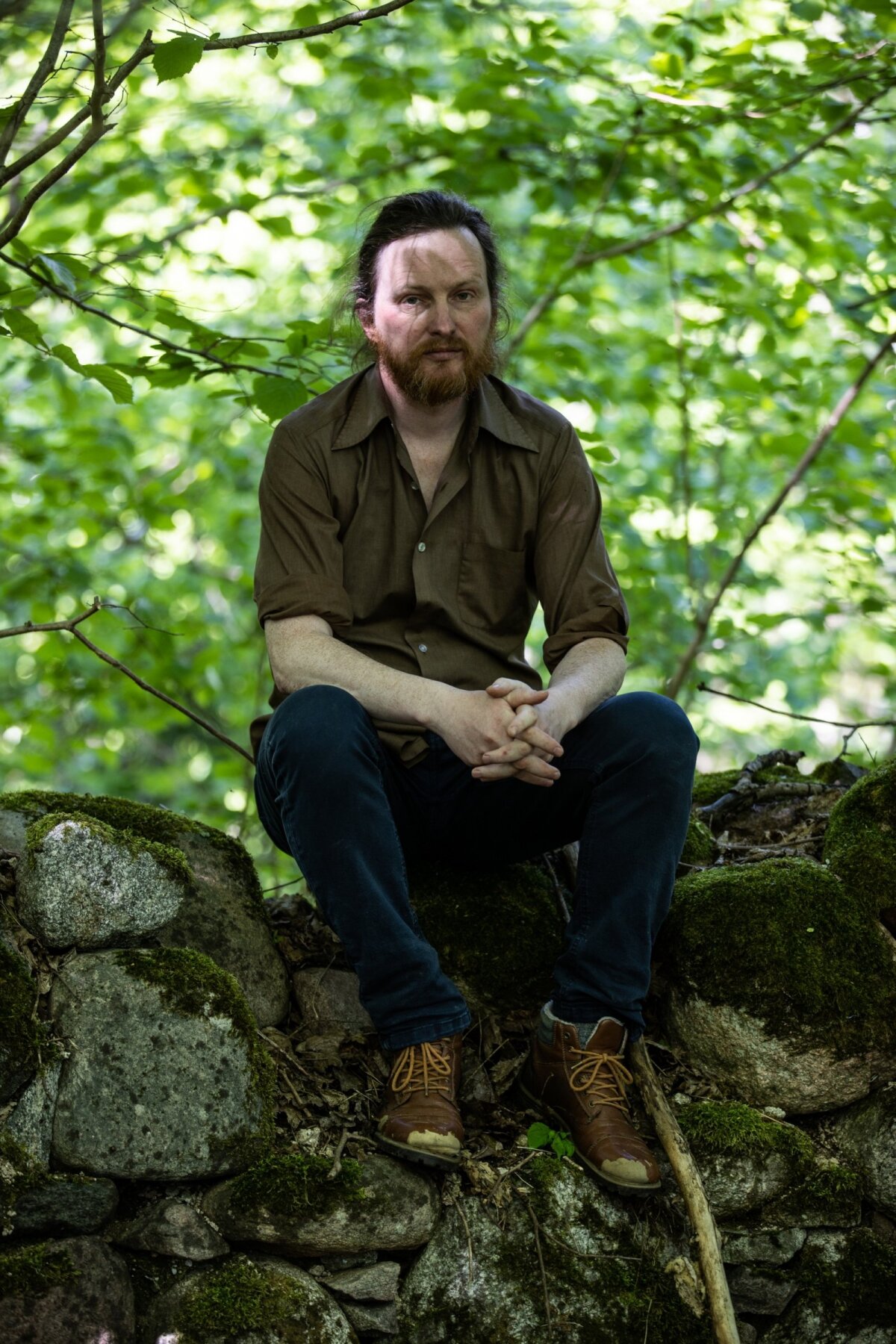 Worlds, star systems, galaxies like living beings are interconnected by thousands of invisible threads. I heard a strange call from this country, from this town, sent me by a being – a human being, as you say, a call as an eternal yearning for goodness, forgiveness and for eternal love.

The cosmic loneliness of that being, its thirst for a higher unity, was so deep and so tender that it created a supreme sound, a wave like the music of the spheres stretching through billions of light-years, cosmic holes and dark matter to where we live.

Because, truly, there exists the supreme sound born of that yearning, forming an invisible tunnel between the galaxies of the Universe when some being on a far-off planet just happens to perceive it.

I am happy to be that far-off visitor among you. And what I want to say is this: listen to the lonely yearning in yourself, dreaming of the impossible. For it is the finest fineness of the matter, created only by a living, vibrating, doubting, suffering, imperfect, pining, changing being dreaming at the same time of the delicate empire of love.

In every billionth second that a human being dedicates to dreaming of beauty, peace, and love, a billion invisible but unbreakable building blocks are formed for that tunnel between those two – the one who calls and the one who listens – where a train moving at supersonic speed darts through the light years from one galaxy to another in a second.
Mehis Heinsaar, the patron of Prima Vista 2023
Translated from Estonian by Kersti Unt
Guests
Programme
NB! The performances of Linor Goralik are cancelled
| Time | Event | Description | Location |
| --- | --- | --- | --- |
| 11:00 | Prima Vista in Paide | Program of Prima Vista at Paide Music and Theater House. | Paide Music and Theater House (Pärnu 18, Paide) |
| Time | Event | Description | Location |
| --- | --- | --- | --- |
| 13:00 | "Page by Page – Your Book Project" / "Seitenweise" | Estonian Final Competition at the Tartu Public Library. As part of an international project, young German language learners read Julya Rabinowich's book "Dazwischen: Wir" and prepared their vision of the book, choosing freely between video, slam poetry, play or comics. | Tartu Public Library (Kompanii 3/5) |
| 13:00 | Meeting with Mann Loper | Mann Loper has published three novels and several shorter prose texts, most intended for teenage readers and fall under the science fiction genre. Her latest young adult novel, "The City of Angels," was also recognized as a Good Youth Book this spring, and "The Beginning After the End" won third place in the Estonian Children's Literature Centre and Tänapäev Publishers' Young Adult Novel Competition in 2014, while "Songs Will Be Made of Whom" was mentioned in the Estonian Writers' Union's novel competition. | Karlova-Ropka Library of Tartu Public Library (Tehase 16) |
| 17:00 | Literary and Cultural Historical Tour at the Raadi Cemeteryled by Kaspar Jassa | The meeting point is at the main gate. | Raadi cemetery main gate (Kalmistu 22) |
| 18:00 | "Impossible Was Possible, But It Was a Dream" – Literatureand Music Evening of Tartu Authors Writing in Russian | Moderators Marina Raudar and Julia Barsukova. Works of Tartu authors writing in Russian, Estonian poetry translated into Russian, and bard and folk songs will be performed. The event is in Russian. | Tõstamaa room of the University of Tartu Library (W. Struve 1) |
| 19:00 | Masked Ball at Urve Cafe | Once again, it's time to be dandy and decadent in Tartu, this new West Berlin, where the Iron Curtain is less than 100km away on Lake Peipus … Did you know that even Mihkel Mutt, the grand old dandy who wrote Estonia's top decadent work "Sources of Life" (do you remember the villainous Polizia Braun from there, the first Estonian decadent of the Soviet era?) has returned to Tartu? The city's most exclusive dandies will showcase their costumes, accessories and toys. Everyone is welcome. | Urve cafe (Puiestee 73a) |
| 19:00 | Theater evening "Lenz" | Theater evening "Lenz" | St. John's Church in Tartu (Jaani 5) |
| 21:00 | The ambassador's reception of the Embassy of Utopia hostedby Ambassador Mehis Heinsaar | The Embassy of Utopia is a space and thought experiment, whose doors are open from May 8th to 13th as part of the Prima Vista literature festival and Tartu 2024 European Capital of Culture program. | The Embassy of Utopia (on the corner of Rüütli Street and Town Hall Square) |
| Time | Event | Description | Location |
| --- | --- | --- | --- |
| 10:00 | "Living Library" for school children | In the Living Library, visitors can meet with "living books," which are people with exciting life stories, experiences, professions or hobbies. Each "living book" talks about their personal experiences in small groups, in several different rounds. Getting to know the books helps broaden readers' horizons and can also help with future planning. The "Living Library" was first introduced in Estonia in 2006 as part of the European Council campaign "All Different, All Equal". The format was developed and piloted for the Roskilde music festival in Denmark in 2000 and has since spread and found increasing use worldwide. | Tammelinna Library of Tartu Public Library (Suur kaar 56) |
| 11:00 | Prima Vista book fair | Book fair, children's program at Prima Vista Book Fair andCultural program at Prima Vista Book Fair. | Town Hall Square |
| 14:00 | "Impossible is Possible: Wizards in Russian Literature" -Public lecture by Roman Voitekhovich | "And impossible is possible …," wrote Aleksandr Blok, adding: "Let any wizard take away all deceiving brilliance!" How did wizards arise in Blok's work and what do we know about them in Russian literature? Let's try to understand. The event is in Russian. | The University of Tartu Library (W. Struve 1) |
| 14:00 | Literary-historical walk "Tartu (city) writers' journey", | The walk goes through the park to Vanemuise Street and from there to the Tartu Public Library. Along the way, walkers meet several Tartu writers through their work and get an idea of different times and situations in Tartu. The journey is led by Ülo Treikelder from the Tartu City Library and Ants Siim from the Tartu City Museum. The journey is 1.5 km long. Meeting in front of Tiigi 12 house. | Tiigi 12 |
| 15:30 | AHHAA Stage Lyrics Festival: poetry lab and performance skills | The 9th of May of the AHHAA Stage Lyrics Festival is dedicated to poetry lab and performance skills! | Science Centre AHHAA (Sadama 1) |
| 16:00 | Opening ceremony of Prima Vista 2023 | Opening ceremony of Prima Vista 2023. | Conference Hall of the University of Tartu Library (W. Struve 1) |
| 17:30 | Rimma Markova's (Sweden) poetry evening "Poems of Warand Peace" | Rimma Markova, whose poems were translated into Estonian by Katrin Väli and published in the March issue of Looming, reads texts from the cycle "Try not to write about war", discussing whether it is possible or impossible to write poetry today that is not about war. The event is in Russian. | Conference Hall of the University of Tartu Library (W. Struve 1) |
| 18:00 | Literary Tuesday : Patron's Evening Talk | Mehis Heinsaar, the patron of Prima Vista 2023: "As this year's patron, my wish is to reduce the sharp contrast and opposition between the city and the countryside, to make the voice of the countryside, forest, and sea a little more audible in the city. To make audible the voice of those, who say that it is not necessary to constantly develop and produce profit in Estonia's nature, but that amidst all the wealth of forests, land, islands, and seas that surround us, one can feel great happiness just by listening and observing. This is what I want to talk about at the patron's evening." | Tartu Literature House (Vanemuise 19) |
| 19:30 | Latvian poets Anna Belkovska, Lote Vilma, and Marija LuīzeMeļķe | The poetry evening features award-winning young Latvian poets Anna Belkovska, Lote Vilma, and Marija Luīze Meļķe Their activities as poets, illustrators, theatre people, and reflectors of social themes influence Latvia's current cultural landscape. The opening words will be said by the Latvian Ambassador to Estonia, Kristīne Našeniece. The poetry evening will be hosted and translated by Contra and Ilze Tālberga. The event is in Latvian with translations into Estonian available in a poetry booklet created for the event. | Culture Club Salong (Vanemuise 19 ground floor, entrance from the back of the house) |
| 21:00 | Concert: guitarists Edgars Rubenis(LV) and Eerik Kokk (EE) | Edgars Rubenis emerged in the Latvian music scene in the mid-2000s as a member of the experimental rock band Mona de Po in Riga. His current musical activities include early blues and ragtime. Eerik Kokk is a guitarist for Project Dekadenz but also performs solo from time to time. | Culture Club Salong (Vanemuise 19 ground floor, entrance from the back of the house) |
| 21:00 | The ambassador's reception of the Embassy of Utopia hosted by Ambassador Clara Amaral (Portugal) | The Embassy of Utopia is a space and thought experiment, whose doors are open from May 8th to 13th as part of the Prima Vista literature festival and Tartu 2024 European Capital of Culture program. | The Embassy of Utopia (on the corner of Rüütli Street and Town Hall Square) |
| 21:30 | Toomas Kiho's poetry mix "Wishing the Impossible – Love" | Toomas Kiho's poetry mix "Wishing the Impossible – Love". | Vein ja Vine (Rüütli 8) |
| Time | Event | Description | Location |
| --- | --- | --- | --- |
| 10:10 | Meeting with Kaia Raudsepp | Kaia Raudsepp is a young adult author who is known for her understanding of Estonian youth and her insightful treatment of their problems. Despite the complex issues addressed in her books, Raudsepp's writing instils courage and optimism in her young readers. Her book "Just Don't Be Alone" was awarded the Good Young Adult Book 2021 prize, and her book "The Invisible Girl" was recognized as a laureate of the "Young Reads" award. Raudsepp has also received the Margus Karu Young Adult Literature Award for her novels "The Invisible Girl" and "Just Don't Be Alone". | Tammelinna Library of Tartu Public Library (Suur kaar 56) |
| 12:00 | Discussion "Including Other Species" | In the discussion, artist Uku Sepsivart and writer David Hartley (UK) will introduce their work. The conversation will be moderated by semiotician and poet Timo Maran and Sara Bédard-Goulet who is a curator and a Visiting Research Fellow of Romance Studies at the University of Tartu. The discussion is a pre-event of the project "Poetics of Survival", which is part of the Prima Vista literature festival "Future Better and Worse" taking place as part of the programme of the European Capital of Culture Tartu 2024. The discussion will be held in English. | Tartu Literature House (Vanemuise 19) |
| 14:00 | "Living Library" for school students | In the Living Library, visitors can meet with "living books," which are people with exciting life stories, experiences, professions or hobbies. Each "living book" talks about their personal experiences in small groups, in several different rounds. Getting to know the books helps broaden readers' horizons and can also help with future planning. The "Living Library" was first introduced in Estonia in 2006 as part of the European Council campaign "All Different, All Equal". The format was developed and piloted for the Roskilde music festival in Denmark in 2000 and has since spread and found increasing use worldwide. | Karlova-Ropka Library of Tartu Public Library (Tehase 16) |
| 16:00 | Andrei Ivanov "The Writer and the Reader in the New Era":author's evening and presentation of a new book | The evening will be moderated by Timur Guzairov, PhD. Andrei Ivanov's new book "Twilight Melancholy" was awarded the Estonian Cultural Endowment's annual prize for Russian language literature in March. The author's evening will explore whether spiritual melancholy and ordinary depression are the same things and whether the book is a cure for melancholy or a celebration of it. The event will be held in Russian. | Conference Hall of the University of Tartu Library (W. Struve 1) |
| 17:00 | Author's evening with German writer Jenny Erpenbeck | The guest will be interviewed by University of Tartu lecturer Hella Liira. Jenny Erpenbeck's short story collection "The Old Child" and novel "Go, Went, Gone" have been published in Estonian, translated respectively by Sigrid Reili and Terje Loogus, and her latest works are available in Tartu libraries in German. The conversation will be in German, with simultaneous translation into Estonian. | Tartu Public Library (Kompanii 3/5) |
| 17:00 | Lavaluule Festival will take visitors behind the scenes | On 10 May, the Lavaluule Festival will take visitors behind the scenes. | Science Centre AHHAA (Sadama 1) |
| 17:30 | Book presentation: Epp Petrone and Väike Myy's "Our Country Life" (Petrone Print) | At the same time as the nature book presentation, there will be a discussion about country life featuring Epp Petrone, Kristel Vilbaste ("Our Drinking Water," "Our Meadow Herbs"), and Aune Past ("Our Spring Flowers"). In the book "Our Country Life," two women living in the countryside exchange letters about how to collect crisis supplies and make their lives more efficient. The conversation will cover topics such as homemade preserves, cellar building, raising cows and sheep, geese and ducklings, as well as foxes, sparrowhawks, and roe deer on their farms. The fun and informative stories end with major life changes that await both women. | Tartu Kaubamaja Apollo bookshop (Riia 1) |
| 18:00 | Yelena Skulskaya's author evening and public lecture "Metamorphosis" | The evening is hosted by Juku-Kalle Raid and the patron of the festival, Mehis Heinsaar will also participate. The evening starts with a lecture on Vladimir Nabokov, who throughout his life tried to achieve the impossible – to rid himself of great creative jealousy towards Dostoyevsky and Kafka, trying to prove that their works are unfit for reading. The event will also present Skulskaya's new prose book "The Revenge of the Boy" and translations of Estonian poets. The event is in Russian. | Conference Hall of the University of Tartu Library (W. Struve 1) |
| 18:30 | Meeting with Finnish writer Anni Kytömäki | Finlandia laureate Anni Kytömäki's novel "Margarita" (2020) was translated into Estonian in 2021 by Toomas Tallo. The guest will be interviewed by Heidi Iivari. The conversation will be in Finnish with a translation into Estonian. | Tartu Literature House (Vanemuise 19) |
| 21:00 | The ambassador's reception of the Embassy of Utopia hostedby Ambassador Cloud Circuit (Canada) | The Embassy of Utopia is a space and thought experiment, whose doors are open from May 8th to 13th as part of the Prima Vista literature festival and Tartu 2024 European Capital of Culture program. | The Embassy of Utopia (on the corner of Rüütli Street and Town Hall Square) |
| 21:00 | City Writer's Evening | The Festival mood continues under the leadership of Tartu's current City Writer Mart Kivastik. | Culture Club Promenaadiviis (Promenaadi 5) |
| Time | Event | Description | Location |
| --- | --- | --- | --- |
| 10:00 | Meeting with Kristi Piiper | Kristi Piiper was born in Tartu. Her debut book "Salapaha" (2015) is a collection of the author's childhood memories. In the same year, "Truth or Dare. Stella," the first book in a series of youth novels, was published. In her books, she values adventure, humour, and excitement in addition to real-life problems. Kristi Piiper has written a dozen children's books and youth novels and has received several awards, including first place for the manuscript "First Time" in the 2022 young adult novel competition organized by the Estonian Children's Literature Center and Tänapäev Publishing House. | Annelinn Library of Tartu Public Library ( Kaunase pst 23) |
| 12:00 | Adventure game "Literary Adventures for Youth with the Tartu Fic Mobile App" | A literary orientation game for 7th and 8th-grade students in the city. | Tartu Public Library (Kompanii 3/5) |
| 14:30 | Meeting with Rimma Markova (Sweden) | The day is moderated by Anastassia Korchinskaya. Rimma Markova's novels "Stoltz" and "Black Viking" tell stories of mixed families. The meeting with the author will discuss people's self determination and the perception of "own" and "foreign," which may sometimes be related to some impossible desires. The event is in Russian. | Tartu City Museum (Narva mnt 23) |
| 16:00 | "The Painful Break of Existence": Ekaterina Velmezova's | Ekaterina Velmezova is a professor at the University of Lausanne and a visiting professor at the University of Tartu. She is also a translator of Jaan Kaplinski's poetry and the author of a trilingual poetry book "Time, Beginning and End." The evening is moderated by Nadezhda Valk. The event is in Russian. | Tartu City Museum (Narva mnt 23) |
| 16:00 | Author evening with Norwegian writer Hanne Ørstavik | The guest will be interviewed by translator Sigrid Tooming. Hanne Ørstavik's novels "The Pastor" and "Love" have been published in Estonian both translated by Sigrid Tooming. The conversation will be in Norwegian with simultaneous translation into Estonian. | Tartu linnaraamatukogu saal |
| 18:00 | Author evening with Lithuanian writer Gina Viliūnė | The writer will speak about her historical detective novels, which take the reader on an adventure through medieval Vilnius. The conversation will be illustrated with historical visual material. Estonian readers can get to know Viliūnė's work through the novel "Murder in the Shoemaker's Workshop", and the second part of the detective novel series will soon be available in Estonian. The author will be interviewed by Tiina Kattel, and the event will be in Lithuanian with translation into Estonian. | Tartu Literature House (Vanemuise 19) |
| 18:30 | Presentation of the book "Nights at the Museum" by Ron Whitehead and Jinn Bug | In the Spring of 2019, American poet Ron Whitehead was the writer-in-residence of the Tartu City of Literature international residency program. During his stay at Karl Ristikivi's house, he immersed himself in Tartu's cultural life, travelled around Estonia and organized Insomniacathon at Prima Vista. Together with his partner Jinn Bug, they created a poetry collection inspired by Tartu and Estonia, which was translated into Estonian by Doris Kareva and published as a bilingual book by Utoopia bookstore. The book was first presented in 2020, but due to the circumstances at the time, the authors participated in the presentation through a video call. Now, Ron and Jinn are finally returning to Tartu, and the book will be presented in person by the authors and the translator at the Tartu Literature House cultural club Salong. | Culture Club Salong (Vanemuise 19 ground floor, entrance from the back of the house) |
| 20:00 | TarSlämm Poetry Slam Finals at Vilde ja Vine, with guestperformer Marius Povilas Elijas Martynenko (Lithuania) | It has become customary for the TarSlämm Finals to take place during the springtime Prima Vista festival, and now the time has come! On May 11th at 8 pm, the brightest performers from four preliminary rounds will compete on stage at Vilde ja Vine, led by hosts Sirel Heinloo and Toomas Leppik. The finalists are Mikk Siemer, Taavi Novek, Mihhail Boitsov, Janiš Laende, Liine Roos, Murca, Kristina Ruder, Mona Tärk, Silver Sepp, and Anna-Liisa Leppik. The guest performer is Lithuanian poetry slam champion (2015), poet, and actor Marius Povilas Elijas Martynenko, who will perform in both English and Lithuanian. | Vilde ja Vine (Vallikraavi 4) |
| 21:00 | The ambassador's reception of the Embassy of Utopia hostedby Ambassador Hans Platzgumer (Austria) | The Embassy of Utopia is a space and thought experiment, whose doors are open from May 8th to 13th as part of the Prima Vista literature festival and Tartu 2024 European Capital of Culture program. | The Embassy of Utopia (on the corner of Rüütli Street and Town Hall Square) |
| Time | Event | Description | Location |
| --- | --- | --- | --- |
| 10:00 | "Living Library" for school youth | In the Living Library, visitors can meet with "living books," which are people with exciting life stories, experiences, professions or hobbies. Each "living book" talks about their personal experiences in small groups, in several different rounds. Getting to know the books helps broaden readers' horizons and can also help with future planning. The "Living Library" was first introduced in Estonia in 2006 as part of the European Council campaign "All Different, All Equal". The format was developed and piloted for the Roskilde music festival in Denmark in 2000 and has since spread and found increasing use worldwide. | Annelinn Library of Tartu Public Library ( Kaunase pst 23) |
| 11:00 | "Living Library" for school youth | In the Living Library, visitors can meet with "living books," which are people with exciting life stories, experiences, professions or hobbies. Each "living book" talks about their personal experiences in small groups, in several different rounds. Getting to know the books helps broaden readers' horizons and can also help with future planning. The "Living Library" was first introduced in Estonia in 2006 as part of the European Council campaign "All Different, All Equal". The format was developed and piloted for the Roskilde music festival in Denmark in 2000 and has since spread and found increasing use worldwide. | Ilmatsalu Library of Tartu Public Library ( Kooli tee 5, Ilmatsalu alevik)) |
| 14:00 | Aleksei Turovski's public lecture "Impossible and unlikely inthe world of animals – through myths and fiction" | At the festival, the beloved animal researcher and semiotician will be seen in an unusual role, not only talking about animals but also about literature, but just as interestingly and engagingly. The event is in Russian. | Music Department of the University of Tartu Library (W. Struve 1) |
| 15:00 | Watching the River Flow: a writing walk with Andy Willoughby (UK) | A writing walk to explore the river as a real and mythological place, as a conduit to dream and memory, and as the repository of personal and public memory. Attendees need a notepad and a pen/pencil. In English. Meeting place by the fountain Kissing Students at the Town Hall Square. | Town Hall Square |
| 15:30 | Rimma Markova (Sweden) poetry class "It still seems likemother is here…" | Who among us wouldn't want the impossible – for our mother to live forever and always be close? Before Mother's Day, Rimma Markova presents a poetry collection "Mother" filled with pain and love. The event is in Russian. | Music Department of the University of Tartu Library (W. Struve 1) |
| 16:00 | Swedish writer Lina Nordquist's author's evening | The guest will be interviewed by literary scholar Esbjörn Nyström (Sweden). The focus of the discussion is Lina Nordquist's debut novel "I Follow You" (Eesti Raamat, 2022, translated by Tiina Mullamaa). | Tartu Public Library (Kompanii 3/5) |
| 17:00 | Olga Einasto and Elmet Neumann's acoustic concert "Songs for mothers who can do the Impossible" | Olga Einasto and Elmet Neumann's acoustic concert | Music Department of the University of Tartu Library (W. Struve 1) |
| 17:00 | Introduction to the AHHAA Stage Poetry Festival: open mic program on the AHHAA Centre rooftop | Prepare for an unforgettable immersive stage poetry festival experience at the Tartu AHHAA Science Centre Planetarium! | Science Centre AHHAA (Sadama 1) |
| 18:00 | AHHAA Stage Poetry Festival premiere in the planetarium | Prepare for an unforgettable immersive stage poetry festival experience at the Tartu AHHAA Science Centre Planetarium! | Science Centre AHHAA (Sadama 1) |
| 19:00 | Literature With Spark: an evening of young authors | Readings by Aliis Aalmann, Päiv Dengo, Sanna Kartau, Kelli Kiipus, Gregor Kulla and Janika Läänemets. | Culture Club Salong (Vanemuise 19 ground floor, entrance from the back of the house) |
| 19:00 | AHHAA Stage Poetry Festival in the planetarium | Prepare for an unforgettable immersive stage poetry festival experience at the Tartu AHHAA Science Centre Planetarium! | Science Centre AHHAA (Sadama 1) |
| 20:00 | The presentation of the new album "Armastuse kitsasrada" (The Narrow Path of Love) by the band OLEM | This heart-music ensemble will be presenting 14 songs based on poems by Ernst Enno. These songs offer the listener both material for contemplation and a quiet space to be in the midst of all the external hustle and bustle and an opportunity to immerse in the inner world shared by Ernst Enno and OLEM and anyone who finds a moment to listen. NB! The concert has an entrance fee, and tickets priced at €12 are available on-site. | Aparaaditehas, Armastuse saal (Kastani 42) |
| 21:00 | The ambassador's reception of the Embassy of Utopia hostedby Ambassador Maarja Pärtna | The Embassy of Utopia is a space and thought experiment, whose doors are open from May 8th to 13th as part of the Prima Vista literature festival and Tartu 2024 European Capital of Culture program. | The Embassy of Utopia (on the corner of Rüütli Street and Town Hall Square) |
| Time | Event | Description | Location |
| --- | --- | --- | --- |
| 10:00 | INSOMNIACATHON II and Prima Vista 20 | Prima Vista Birthday Cake, book auction, Kaspar Jassa "Subculture Dandy: Fashion, Literature, Art, and the Art of Living", performance of "Daphnis and Chloe" by the Department of Classical Philology, Mehis Heinsaar, Penny Boxall, Andy Willoughby, Anton Flint, Masi Hukari Ron Whitehead, Aapo Ilves, David Hartley, Hans Platzgumer & Convertible, Alla Puugovitsa, Marius Povilas Elijas Martynenko and more. | Tartu Literature House (Vanemuise 19) |
| 13:00 | Award ceremony for the winners of the Ulakass Review Contest | Award ceremony for the winners of the Ulakass Review Contest. | Estonian Literary Museum (Vanemuise 42) |
| 13:00 | AHHAA stage poetry festival in the planetarium | Prepare for an unforgettable immersive stage poetry festival experience at the Tartu AHHAA Science Centre Planetarium! | Science Centre AHHAA (Sadama 1) |
| 14:00 | AHHAA stage poetry festival in the planetarium | Prepare for an unforgettable immersive stage poetry festival experience at the Tartu AHHAA Science Centre Planetarium! | Science Centre AHHAA (Sadama 1) |
| 15:00 | Award ceremony for the winners of the information search game for the youth | Award ceremony for the winners of the information search game for the youth. | Fahrenheit 451° Book Room (Aparaaditehas, Kastani 42) |
| 20:00 | Concert "Writers in Music" | Hans Platzgumer & Convertible (acoustic ensemble) and Alla Puugovitsa. | Culture Club Salong (Vanemuise 19 ground floor, entrance from the back of the house) |
News