Gina Viliūnė (Lithuania)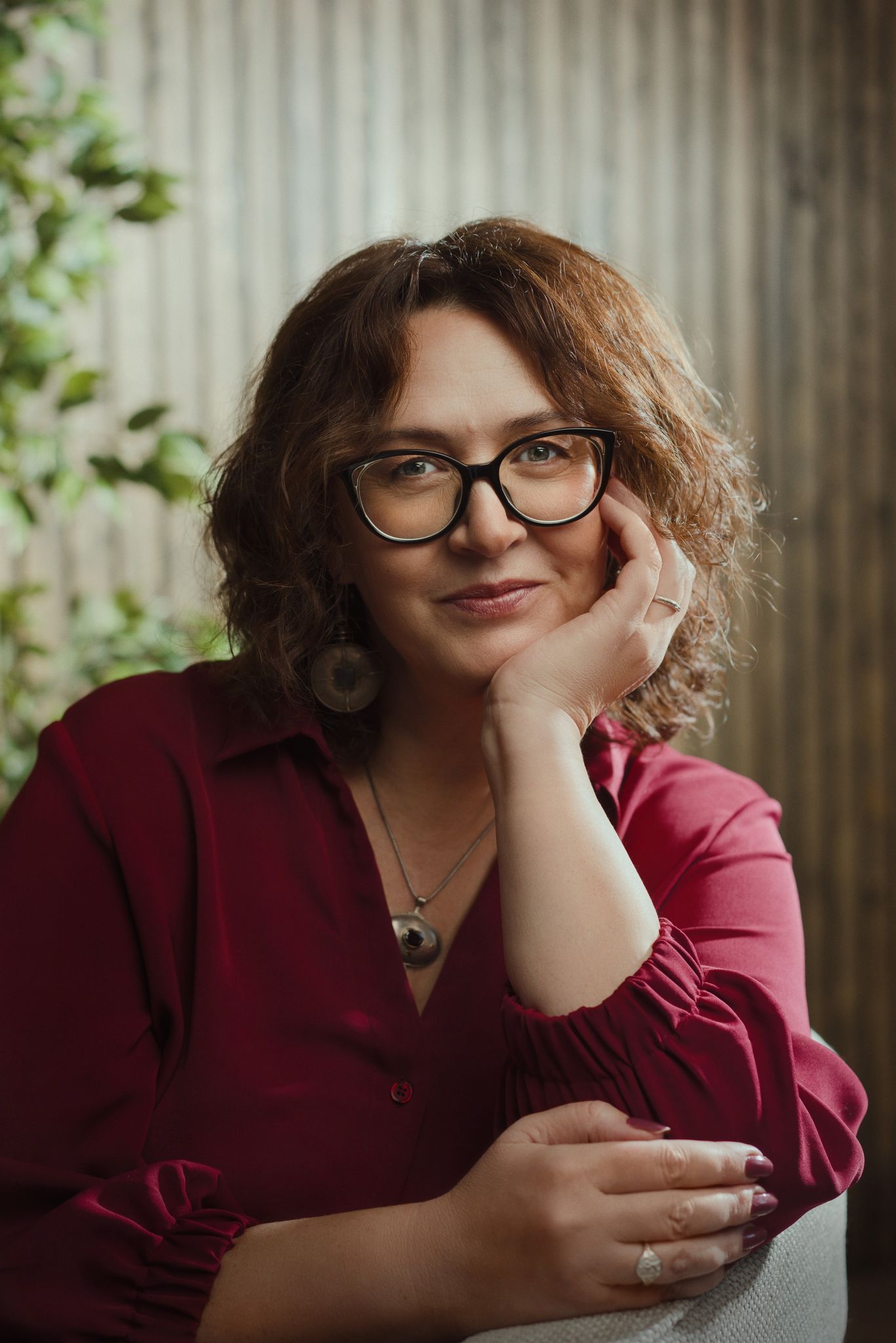 All of Gina Viliūnė's (1974) books are a tribute to the city of Vilnius, its history, people, and its fascinating atmosphere. Reading her books, it quickly becomes clear that Gina loves her city very much, feels its special spirit, and tries to convey it in her books.
Her historical detective novel "Murder in the Shoemaker's Workshop" ("Žmogžudystė batsiuvio dirbtuvėje", 2020), which has also reached Estonian readers, began with unexpected coincidences. On a bitterly cold winter day, the Vilnius Guides Association organised a tour of an exhibition of footwear found during international archaeological excavations. The tour was led by the exhibition curator, archaeologist, and enthusiast Arūnas Puškorius. Gina recalls that as she listened to his stories, she thought how nice it would be to put it all in a book. Soon after, the director of the Tyto alba publishing house, Lolita, suggested that she write about a mysterious person – the Vilnius executioner.
The second part of the trilogy, "Trap for the Merchant's Killer" ("Spąstai pirklio žudikui", 2021), has also been published and will reach Estonian readers this summer, as well as the third part, "Deadly Arquebus Shot" ("Mirtinas arkebuzos šūvis", 2022).
Viliūnė's books are certainly suitable reading material for anyone who already knows and loves Vilnius, as well as for those who plan to visit this wonderful city or who simply have an interest in history. Her books are very geographically accurate, and by solving some historical mysteries with her characters, it is possible to explore present-day Vilnius.
Regarding impossible dreams, Viliune says, " To dream about something that seems impossible is to move forward. The dream always comes first. And if you believe in it, a miracle can happen. A prime example would be the Baltic states three decades ago. We dreamt about freedom and now we have it. That is why we shouldn't stop dreaming!"