Hans Platzgumer (Austria)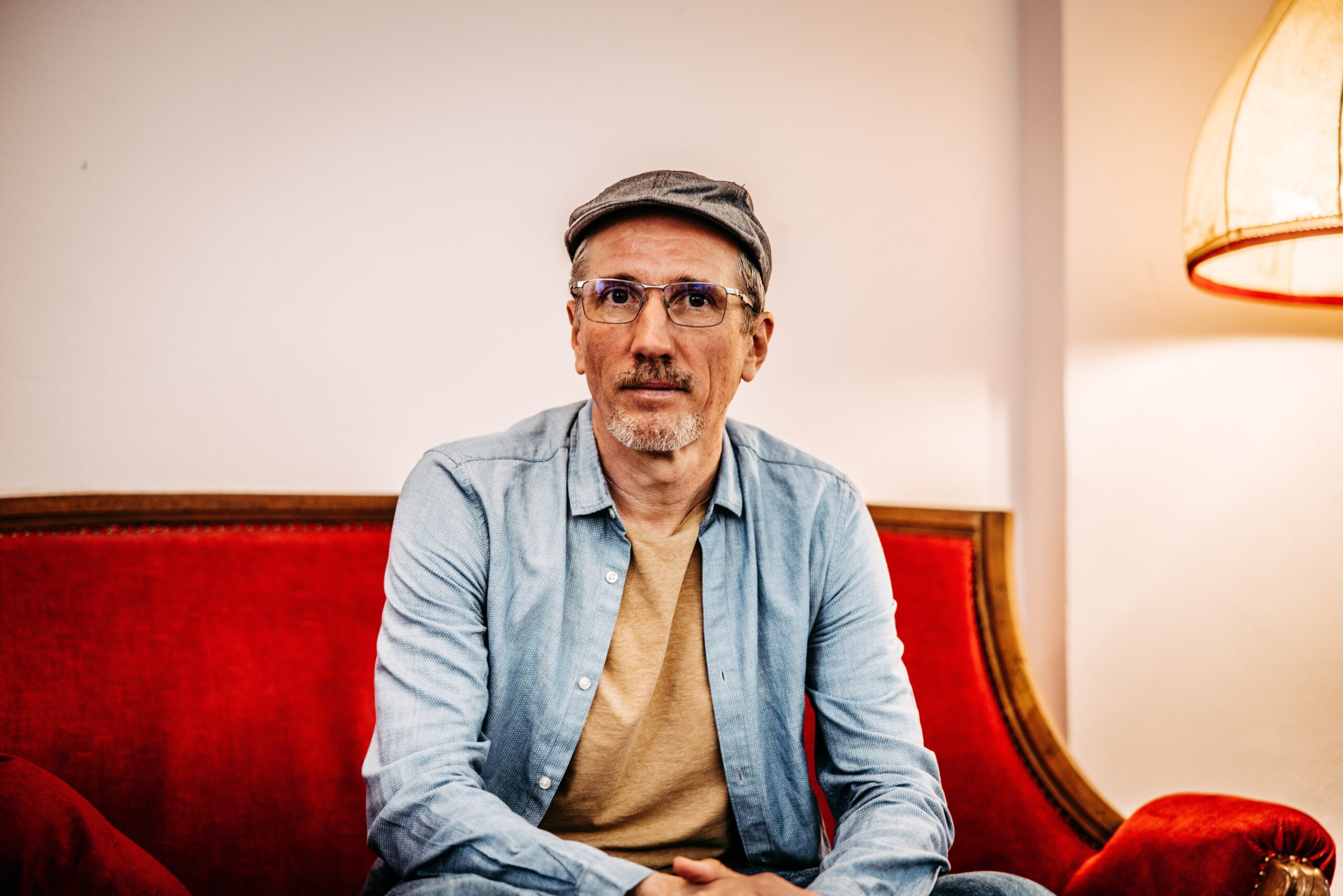 Hans Platzgumer is a writer, musician, and composer. He was born in 1969 in Innsbruck and currently lives between Bregenz and Vienna. He writes novels and essays and creates theatre and radio play music.
Having studied music in Vienna and Los Angeles, and lived in various parts of the world, Platzgumer has released dozens of albums and performed in thousands of concerts. He has written punk, rock, and electronic music for different ensembles, and his rock trio HP Zinker, formed in New York, was nominated for a Grammy in the 1990s. Platzgumer will bring his semi-acoustic indie rock band Convertible to Tartu.
After an international music career, Platzgumer's creative focus has shifted to literature in recent decades. He has published 10 books to date, including a couple of essay collections and a book of song lyrics. His autobiographical debut novel about life as a musician, "Expedition," was published in 2005, and "Elephantenfuss," which takes place 25 years after the Chornobyl disaster in the surrounding death zone, gained wider attention when it was published in 2011. Platzgumer's most successful novel, "Am Rand" (2016), nominated for the German Book Prize, has been translated into Estonian as "Serval." An excerpt from his latest novel, "Bogners Abgang" (2021), can be read in the April issue of the Akadeemia magazine, translated by Piret Pääsuke.
As a novelist, Platzgumer is interested in extreme situations, the grey zone between life and death, and border situations that reveal the true nature of humanity. The overarching theme of his work is the ethics of human behaviour and choices, and the perception of responsibility. Platzgumer is not only a novelist but also a sensitive and critical essayist who analyzes contemporary society and cultural life. In the Embassy of Utopia at the festival, he will present his vision of a world that may still be impossible today. He describes it as follows: "My utopia, perhaps impossible, perhaps only becoming reality like a phoenix from the ashes, is humanity that can transcend the broadly destructive, self-destructive form of contemporary capitalist global order, and, contrary to short-sighted, selfish interests, can understand itself as part of nature."
Tuesday, May 9th in Tallinn (Kadrioru Saksa Gümanaasium)
Thursday, May 11th 21.00 at the Embassy premises on the corner of Rüütli Street and Town Hall Square
Saturday, May 13th 20.00 at the Tartu Literary House Culture Club Salong