Heidi Iivari (Finland)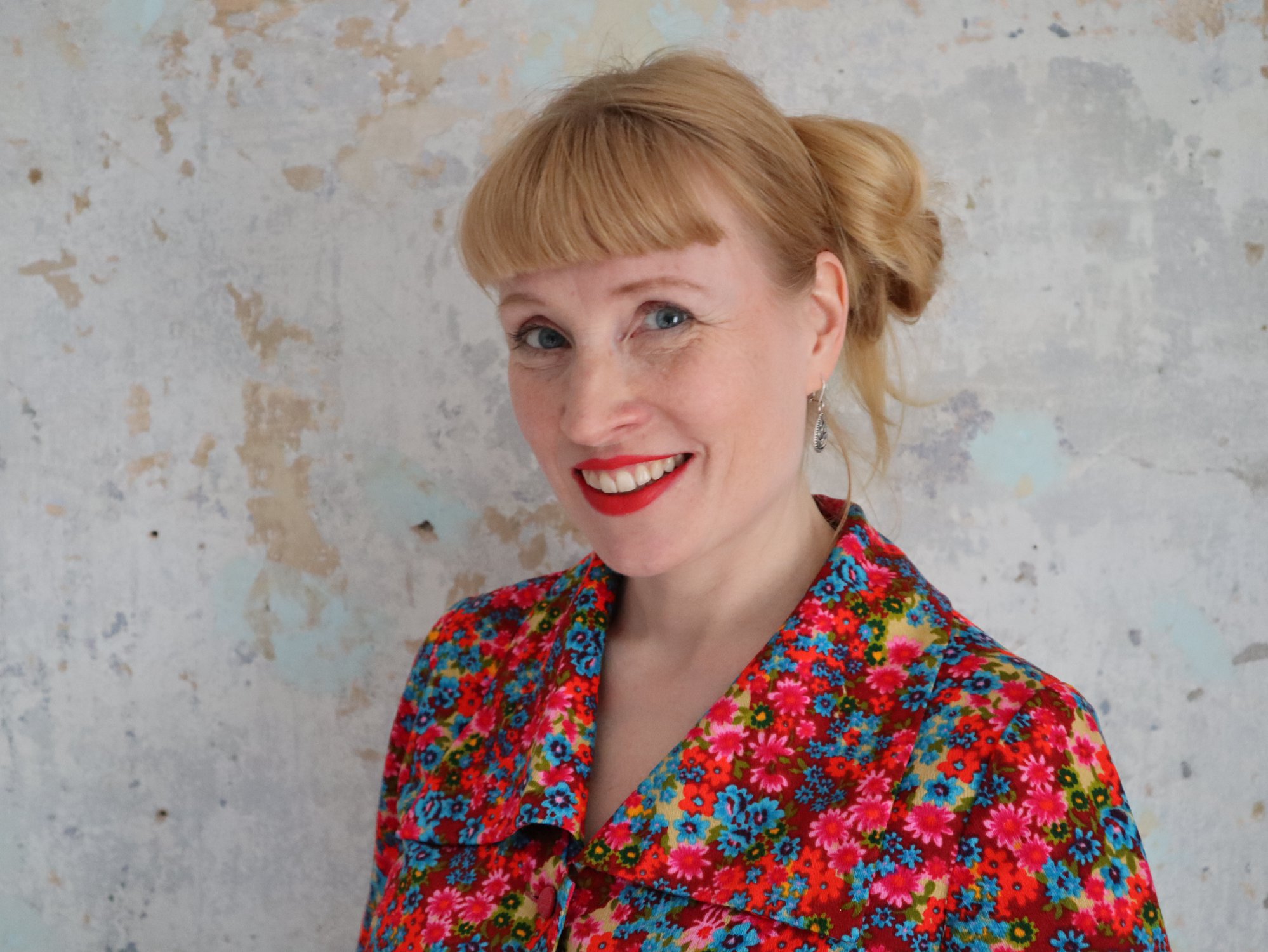 Heidi Iivari is a poet and cultural manager of Finnish origin, but Tartu has now for 16 years been her hometown. Iivari has been performing her poetry since 2018, having participated at several events and festivals in Estonia, Finland and Spain. In 2020 she won the first prize in the finale of the Estonian poetry slam and represented Tartu at the Slam-O-Vision stage poetry contest of the UNESCO literary cities. Her poetry has been translated into English, Spanish and French and her texts can be read in Estonian and Finnish in the web anthology Viron runokartta and Sinisild/Sinisilta (2020).
Iivari's first poetry collection, Tarton sarjarakastaja / Tartu sariarmastaja in Estonian and Finnish (Enostone Kustannus, 2021) has been dedicated to Tartu and everybody who loves Tartu. The characters of the collection meet passionately and painfully in the streets, bars, suburban paths or secret houses and gardens. Tartu is Iivari's muse: a cheerful, serious, proud, and merry bohemian. The same spirit is also recognizable in Iivari's poetry which range from city romantics to tragicomedy.
Watch also Iivari's poetry videos:
Tartu Veenus (2020)/ Venus of Tartu
Tartu saiapood / Tarton pullanpuoti (2020) A Tartu Baker's Shop
Meidän suvun miehet / Meie suguvõsa mehed / Men of our Family (2020)
The main theme of Prima Vista is 'Small World' this year . What do these words mean to you?
The title of a poem of mine is 'Väike Tartu' (Small Tartu) . The poem shows the small town in a slightly comic light where everybody seems to know everybody and where all people are connected. Is this stale pond homely or oppressive?

Tartu is such a homely pond, however, where water is never still as swimmers of different backgrounds and manner of thinking are all together in it. Part of the swimmers are the so-called 'old fish' , others come from still smaller waters, some fly here from the bigger world. Together, we make a various, ever changing and endlessly inspiring small world.
Friday, September 24th
19.00 Launch of Heidi Iivari's (Finland/Estonia) debut book of poems  "Tarton sarjarakastaja / Tartu sariarmastaja" (Enostone Kustannus, 2021) at  Vildes ja Vine