Johanna Venho (Finland)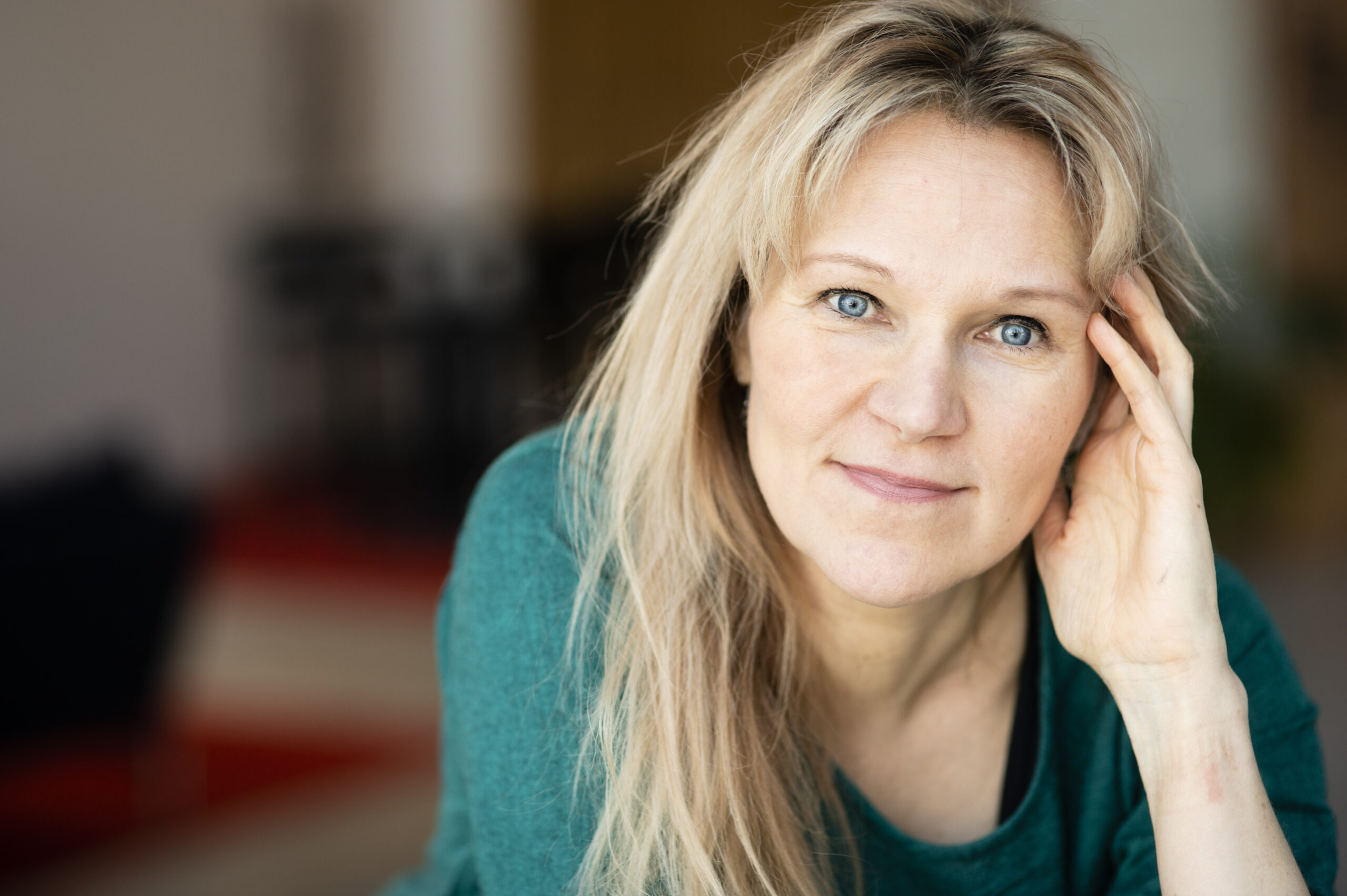 Johanna Venho (b. 1971) is one of the most prominent writers of her generation in Finland. Venho's works have won several prizes and been a success in critics. She debuted in 1998 with a collection named Saturn Post (Postia Saturnukseen), where the author explores the bond and the relationship between nature and human beings, and between the adult and the
child, in various forms.

In recent years, Venho has also been writing prose for both adults and children, publishing four novels, five children novels and a number of picture books, working with many Finnish illustrators. Her works have been translated into Czech, English, Estonian, French, German, Italian, Polish, Spanish, Slovene and Swedish.

Venho's latest novel First Lady (Ensimmäinen nainen) was published in 2019. It is a history-based portrait of former president's (Urho Kaleva Kekkonen) wife and a writer Sylvi Kekkonen (1900-1974) and a close friend of her, the sculptor Essi Renvall (1911-1979).

First Lady is an intimate, intensive and poetic statement about the choices and sacrifices of a woman living in the shadow of a famous man. The novel was nominated for Finlandia Prize (2019), the most appreciated literature award in Finland. First Lady has been recently published in Estonia (Esimene naine, translated by Kai Aareleid, Varrak, 2021).
Along with her own artistic work Johanna Venho is an active collaborator in literature, having been a chief-editor of a poetry magazine, literary critic and also a teacher of creative writing.
Read more:
Vilja Kiisler "Presidendi abikaasa. Ikkagi inimene" – Sirp, 14.05.2021
Johanna Venho, Versopolis Poetry
This year 'Small World' is the main theme of Prima Vista. What does this phrase mean to you?

"What small world!", we say when we meet someone in an unexpected place. That sentence expresses delight and the wide world seems more homely for a moment.
Nowadays the world is much more accessible due to the Internet and the media. We are able to communicate face to face with someone living on the other end of the world. This may create a feeling or an expectation that the world is understandable, small and manageable; close and homely. In fact we should think more of how much is hidden from us in consuming the media and who decides what is shown to us.
We say 'small world' and smile as we know that this statement is a paradox. The world is extremely big and we see only a small slice of it. In writing and reading the world becomes smaller and more understandable at best. And this way the impossible becomes reality for a moment.
Wednesday, September 22nd
17.00 Launch of the Estonian translation of the novel "Esimene naine. Romaan Sylvi Kekkosest" (translated by Kai Aareleid; Varrak, 2021) by Johanna Venho (Finland)  at Tartu Literature House