Maja Jantar (Finland)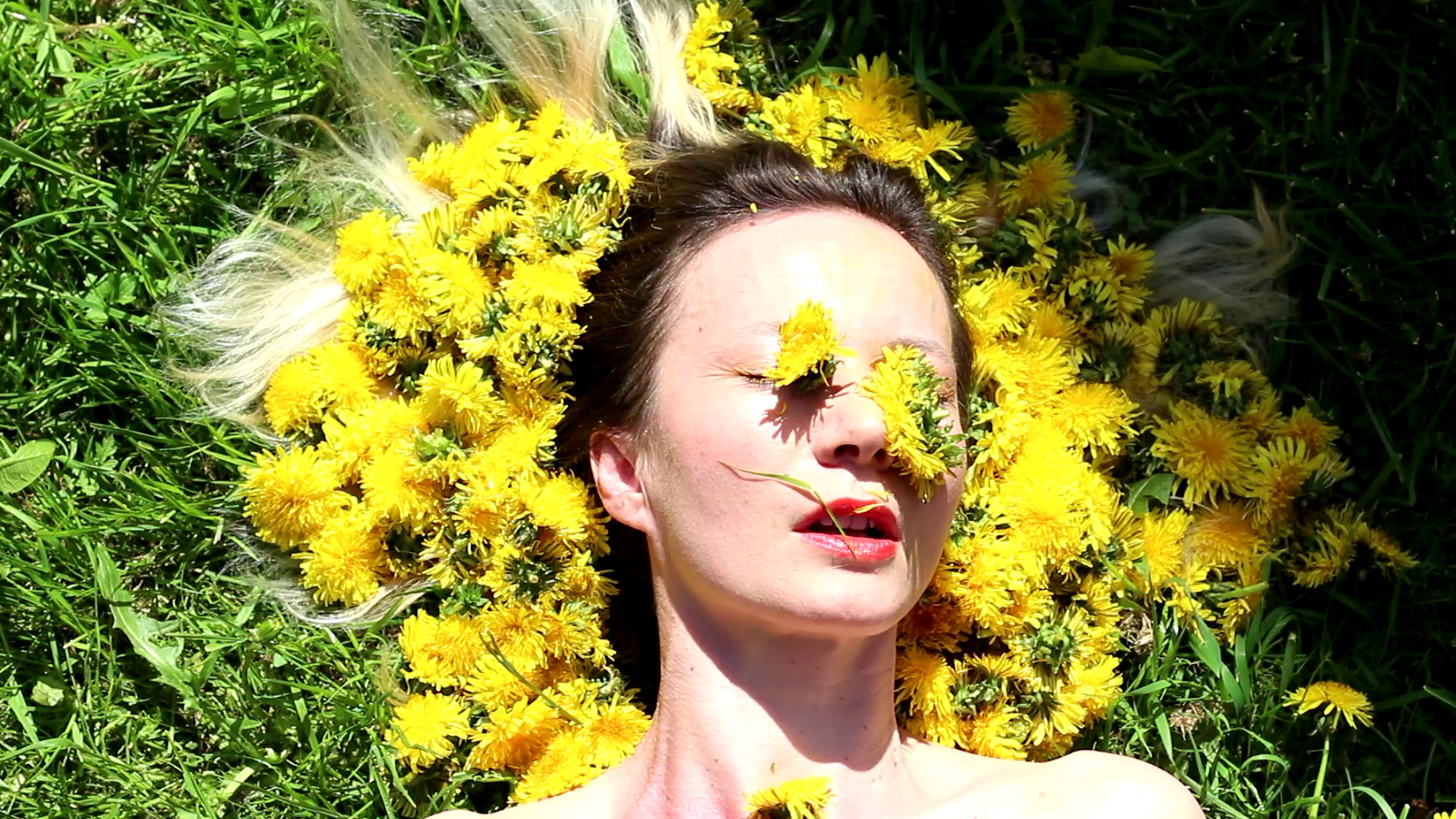 Maja Jantar is an interdisciplinary, multilingual and polysonic artist living in Isokyrö, Finland, whose work spans the fields of performance, music, poetry, ceramic and visual arts and theatre.
Recently she collaborated with German based artist platform Rotterdam Presenta on E.P.I.C an exploration of inevitable plastic. Premièred U Ki Yo E – a multimedia collaboration with Godfried-Willem Raes's Logos Robot Orchestra, where voice, movement, robots and video animation create a sensorial journey through a Japanese woodblock print. Acted as 'la musicienne' in Michael D'Auzon's long feature "Depuis que le soleil à brülée". Performed in "Asfaraswecantell" a dance/sound production by choreographer Ine Claes, Belgian tour. Created a sound and ceramic installation in the shape of a banquet for the Pückler Karavane in Germany and a ceramic sound installation 'Shoreline' for Lunalia Festival Mechelen, Belgium. Toured with opera project Enoch Arden, at amongst others Grand Théatre de Genêve in Switzerland and Festival of Flanders Mechelen. She performed at Twisted Shout #2 Text/Sound festival in Stockholm, performing her solo vocal sound work. Collaborated with pianist and curator Guy Vandromme on Silence – an immersive concert based on 3'44 by John Cage and Sleepconcert, for babies, in Wemmel, Belgium, and Malmö, Sweden.
Upcoming projects are Ichigo Ichie, a multi disciplinary sensory installation combining traditional tea ceremony with a ceramics sound installation, march 2023 Galerie19, Gent, Belgium.
A co-founder of the poetic group Krikri, she has been giving individual and collaborative performances throughout Europe and experimenting with poetic sound works since 1996. Long time collaborators are Angela Rawlings with whom she forms the duo Völva and Vincent Tholomé,
As opera director she has directed various productions, including Monteverdi's classic Incoronazione di Poppea, Sciarrino's contemporary Infinito Nero as well as Humperdinck's Hänsel und Gretel and Bernstein's West Side Story. She created various theatrical music performances, for small and big stage, among others 4 performances for orchestra aimed at a young audience, with the Symphony Orchestra of Flanders.
Her visual poetry has appeared amongst others in the catalogue Zieteratuur (The Netherlands); EOROPOE, an anthology of European poets; The Future of Poetry, GanGan Lit Mag #50; Fractured Ecologies.
Her visual work has been shown in several exhibits: at the Art Book Fair, arts centre Wiels in Brussels; at Été 78 in Brussels and Les Abattoirs de Bomel in Namur; and recently at Palais de Tokyo in Paris, in LA VOIX LIBERÉE a sound poetry exhibition.
Recent sound publications have appeared on the Transsonic label amongst others on CitySonic #14. In march 2022 het first solo LP In/Canti has been released on the ERRATUM label (paris/Barcelona) in the series VOXXX and a duo release in collaboration with ParadiseNow on the Transsonic label (Mons, Belgium)