This year's partner city programme of the international literary festival Prima Vista will take place in Lithuania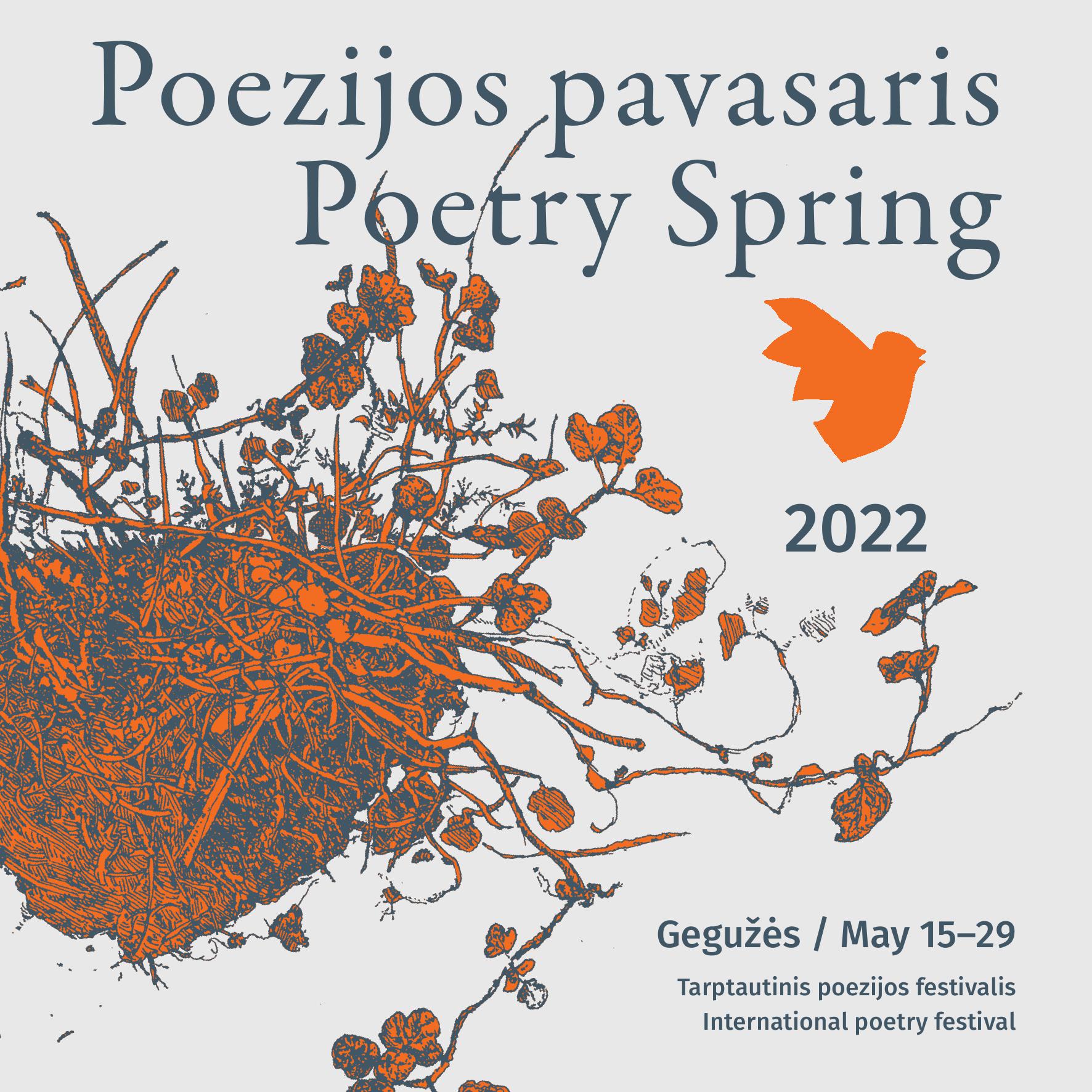 This year's partner city programme of the international literary festival Prima Vista will take place in Lithuania. Supported by Prima Vista as well as Estonian and Lithuanian Writers' Unions, the poet Tõnis Vilu will perform at the Poetry Spring (Poezijos Pavasaris) festival in the UNESCO City of Literature Vilnius as well as at its guest event in Kaunas, European Capital of Culture 2022. In Vilnius, there will be a pre-launch of the second volume of No More Amber, the English-language yearly magazine of the Writers' Unions of the Baltic states, one of the editors this year being Urmas Vadi who is also Prima Vista's patron writer 2022.
Organised by the Lithuanian Writers' Union and the Writers' Club, Poetry Spring is the years' biggest poetry event of the country, taking place on 15-29 May for the 58th time already in Vilnius and elsewhere in Lithuania. Every year, the programme features more than 100 events, including poetry readings and meetings with writers as well as poetry readers from Lithuania and other countries; a conference with the round table discussion and poetry trips into various sites in Lithuania. Traditionally, the festival also publishes its anthology and almanac.
No More Amber is coordinated in Estonia by Maria Esko, with texts translated by Adam Cullen. The theme of this year's issue is identity; Estonian authors represented include Janar Ala, Margit Lõhmus, Natalja Nekramatnaja, Andres Kasemaa, Maarja Kangro, Tõnis Vilu, P.I Filimonov and Øyvind Rangøy. Urmas Vadi comments on the content: 'It looks frisky, as if the 1990s were back in a neon tracksuit.'
Tõnis Vilu has six performances at the festival. In addition to the No More Amber 2 prelaunch on 24 May in the courtyard of Lithuanian Writers' Union, he can also be heard on 26 May when translators are awarded at the ceremony in the Big Hall of Lithuanian Academy of Sciences. Next to Tõnis Vilu, authors from Lithuania, Latvia, Poland, Georgia, Hungary, Moldova, Germany and the United States are also featured. On 27 May, he will also perform at the festival awards ceremony in Kaunas.
Vilu comments on his performances at Poetry Spring: 'It seems to me that for my generation (and the younger ones), who were born at the time of the singing revolution but don't remember it, the war in Ukraine has been immensely uniting. When I was invited to the Lithuanian poetry festival in January, I thought it's just a festival I'll attend but now I feel I'm going to see our friends.'
Earlier in May, Prima Vista also had a joint project with the Kaunas Literature Week, where Marta-Liisa Talvet (2021 prose laureate of the youth literary magazine Värske Rõhk) performed in the international young authors' programme 'New Winds'.
More information:
https://rasytojai.lt/festivalio-poezijos-pavasaris-2022-renginiu-programa/
https://www.facebook.com/poezijosfestivalisPoezijosPavasaris