Rimma Markova (Sweden)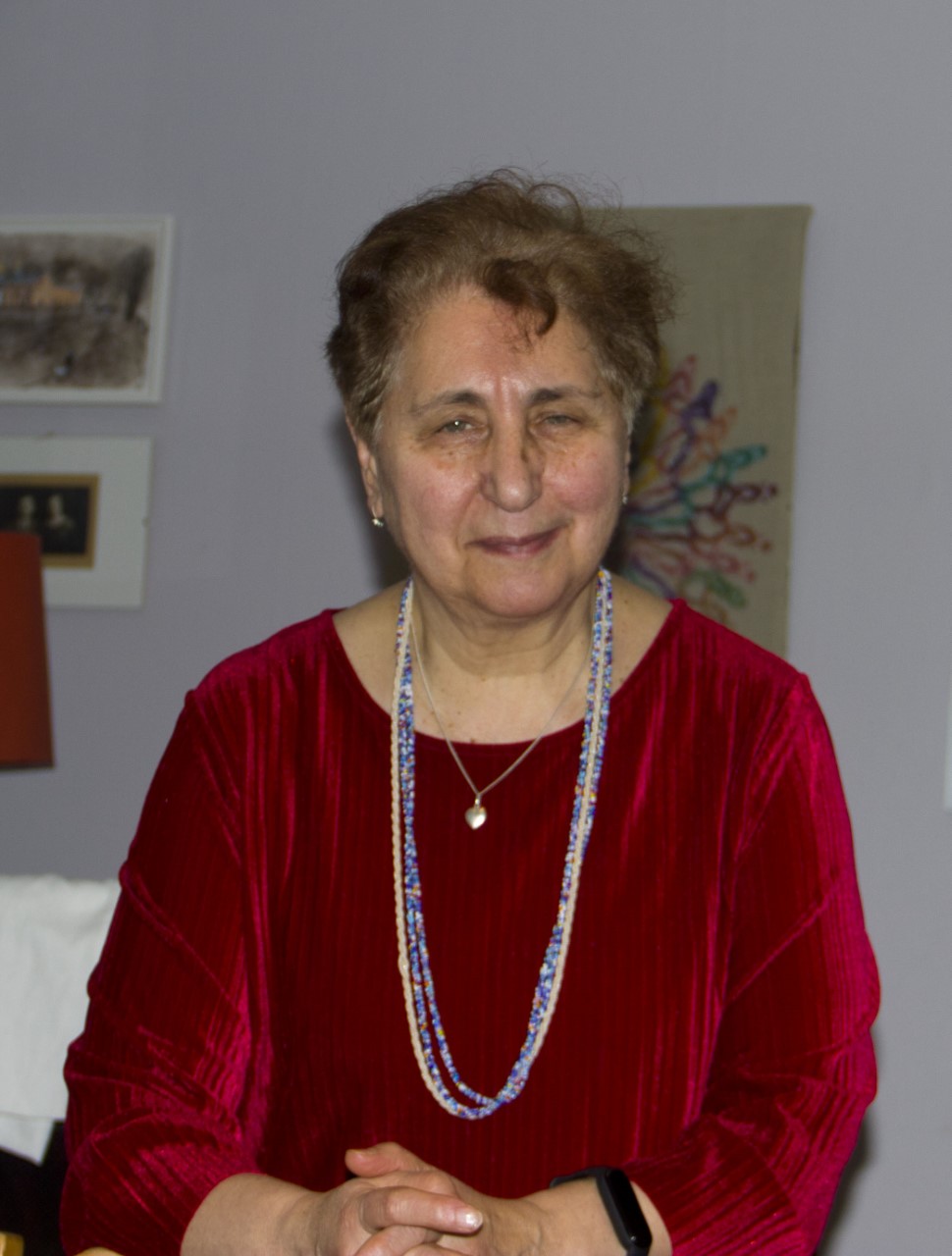 Poet and prose writer, and member of the Swedish PEN Club, Rimma Markova was born in St. Petersburg in a family of geodesists. She graduated from the Pedagogical Institute with a degree in drawing and worked as a school teacher in the Murmansk Oblast for 12 years. Her first two poetry books were published there. Markova returned to St. Petersburg as a recognised poet but later emigrated to Sweden, where she has lived for over 20 years.
Rimma Markova's poems have been translated into Swedish, English, Georgian, Bulgarian, and Chinese. This spring, her works were published in Estonian in the journal Looming, translated by Katrin Väli. Markova's poetry is sincere, and simple, without embellishments or pathos, reminiscent of everyday speech. Each poem is strong due to its simplicity and honesty.
Markova is also known as a prose writer. Her novel "Stoltz" is about the relationship between a Swede named Stoltz and his Russian wife Olga. The book "The Black Viking", which has been published in Sweden in Russian with a parallel translation in Swedish, is about the self-identification of a child from a mixed family: the teenage protagonist feels like a stranger both in Sweden, where he lives and in Russia, where his mother is from, as well as in his father's home country of Somalia.
Markova has participated in numerous international poetry festivals and has been a laureate of prestigious cultural and literary awards. In 2011, Markova was awarded the "Public Educator of the Year" title in Sweden.
When asked, "What does the phrase 'the impossible dream' mean to you?", Rimma Markova replied: "I wish to see Russia as a free democratic country. A country that is not a source of shame. Unfortunately, this wish is still impossible."
Tuesday, May 9th 17.30 at the Conference Hall of the University of Tartu Library
Thursday, May 11th 14.30 at the Tartu City Museum
Friday, May 12th 15.30 at the Music Department of the University of Tartu Library